Staff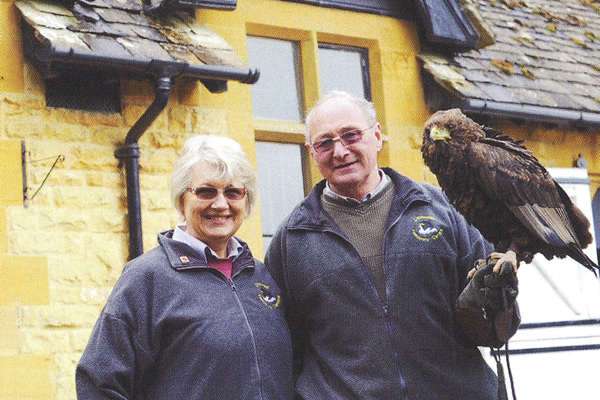 Geoff & Naomi
Geoff and Naomi opened the Centre in 1988. Geoff has had a lifelong interest in the wildlife and especially Birds of Prey and this over the years has shone through in his displays and the way the centre has developed. Behind the scenes Naomi has ensured the various paperwork and accounts have always been kept in good order. Both can be found at the centre most days continuing the good work they have done whilst helping their sons Mark and Paul.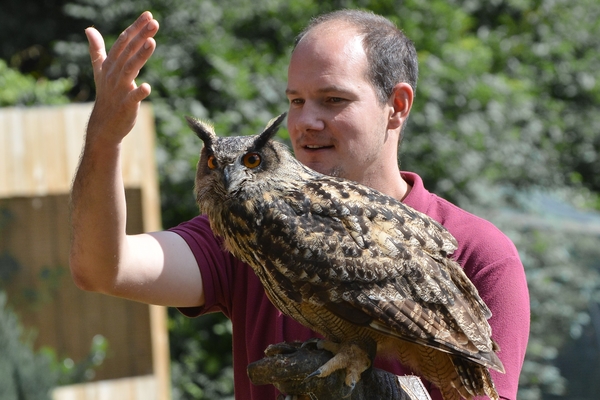 Mark
Geoff and Naomi's eldest son, Mark, has many years of experience working with Birds of Prey. As a child growing up around them and then weekends and school holidays spent watching Geoff and the team flying the birds. After university, working/volunteering in related occupations and travelling widely in part to observe raptors in the wild before returning to work full-time at the centre.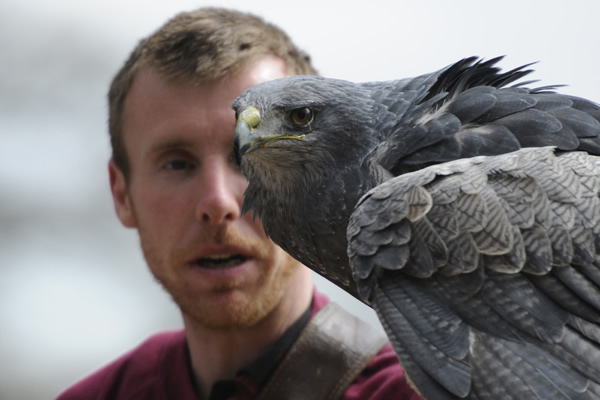 Chris
Having previously met Geoff and his birds at a local event Chris arranged his school work experience for the May of 1999. Since then Chris studied animal care at college before working at a local wildlife rescue centre. In 2001 we could offer him a full time position and ever since Chris does a great job of flying and presenting the birds in his friendly, enthusiastic manner.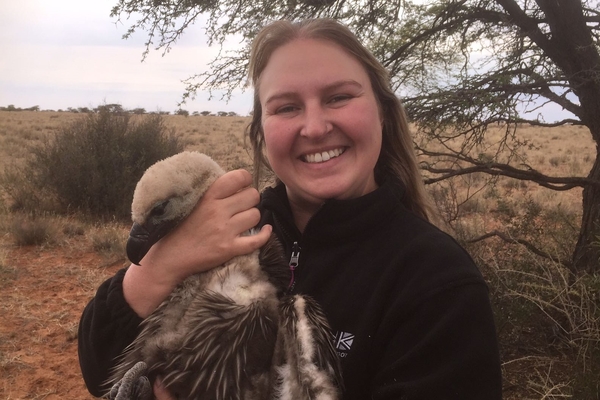 Kellie
Kellie joined us at the centre in early 2016 having previously been a zoo's bird section leader. Her lifelong passion for birds and especially birds of prey comes through clearly in the Centre's displays and experiences. We were very pleased to send Kellie out to South Africa to help with the conservation of wild White-backed Vultures.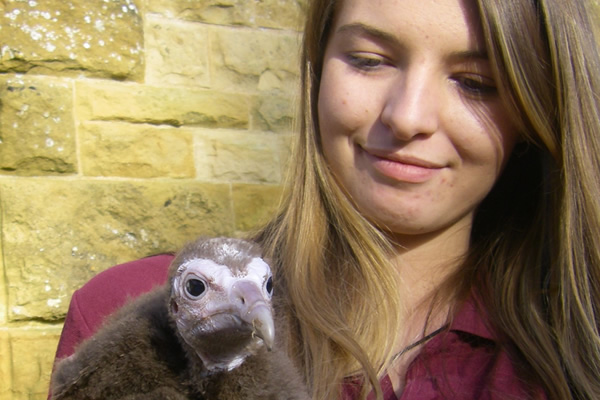 Chloe
After completing her college course studying animal care, including a work placement here, Chloe has since looked after our visitor entrance / gift shop. She is also close at hand to help with various daily husbandry requirements of the birds and when time allows out in the gardens.
Paul
Geoff and Naomi's younger son Paul can usually be found hiding in the office doing the accounts, paperwork, PAYE, processing Friends/Adoption applications and playing Jurassic World on his phone. We had to go all the way back to 1989 to find a photo of Paul flying a bird. Note the laid back style.